mobilinanews (Serang) - Tercatat 127 peserta mengikuti ceremonial start Merdeka Speed & Sprint 2019 di halaman belakang Masjid Raya Al Bantani, Serang, Banten, Jumat (6/9/2019) tadi sore.
Dipimpin TB Adhi selaku putra daerah dengan menggunakan mobil offroad terbarunya, Jeep Compass, kemudian diikuti peserta Kejurnas Sprint Rally & Speed Offroad yang datang dari berbagai daerah di Indonesia.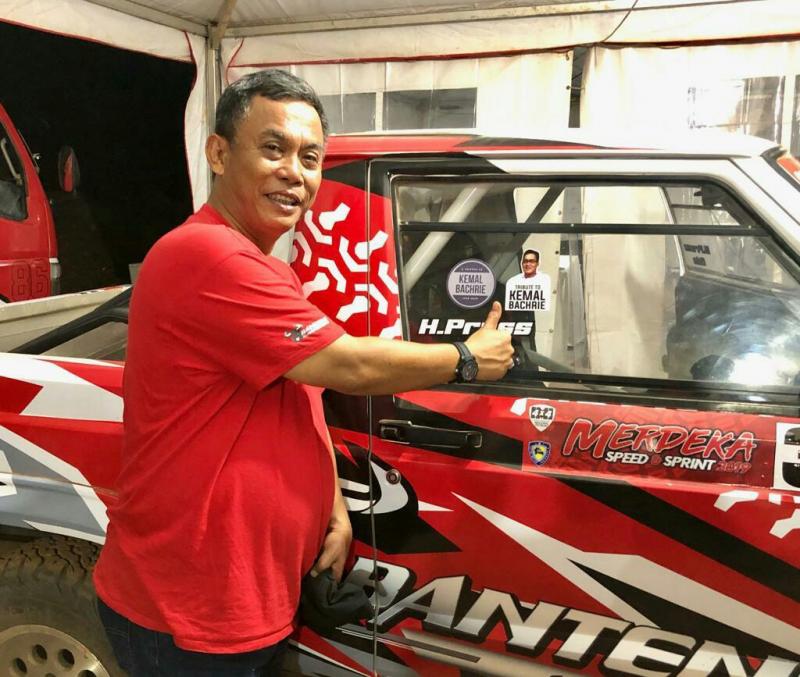 Stiker Tribute to Kemal Bachrie pada setiap mobil peserta
"Para peserta akan mulai berlomba Sabtu esok, dengan 2 Special Stage (SS) di sirkuit Tembong Jaya, Serang. Total ada 4 SS sepanjang 17,5 km untuk event selama 2 hari hingga Minggu lusa," ujar Bimo Pradikto, ketua panitia dari Banteng Motorsport.
Banteng Motorsport sendiri akan turun full team di beberapa kelas.
Tercatat H Prass 86 dengan navigor Adhe Ramadhan, Bimo Pradikto - Fredrik T Moeladi, Canya Prasetyo - M Herkusuma, Ahmad Wibi - Suryo Putranto, Zharfan Rahmadi - Joshi, Donny SQ - Jhoni, Bintang Barlean - Taufik serta Hardy Sitorus -Geoffrey.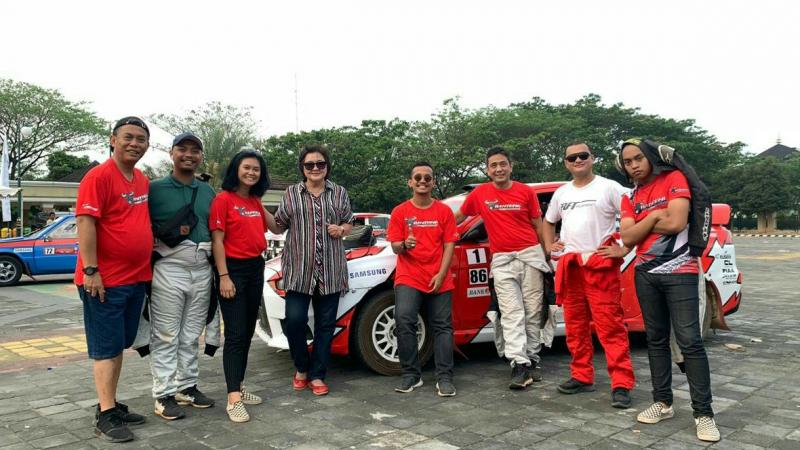 Skuad Banteng Motorsport & RFT
"Target bisa juara umum di kelas FFA 6 Cylinder (Speed Offroad) dan M1 (4wd Sprint Rally). Semoga dilancarkan, dan tidak mengalami kendala. Amin," lanjut Bimo yang juga akan turun sebagai peserta di 2 event tersebut.
Pada event ini juga sekaligus Tribute to Kemal Bachrie, tokoh offroad Indonesia yang telah berpulang ke Rahmatullah hampir setahun lalu.
Ketua IMI Provinsi Banten Tubagus Roy dan Ketua DPRD DKI H. Prasetyo Edi Marsudi berkenan melepas ceremonial start yang merupakan tradisi baru di ajang speed offroad. (bs)