mobilinanews (Yogyakarta) - Totalitas PT Gajah Tunggal Tbk melalui ban GT Radial dalam mensupport kejuaraan nasional gymkhana di Tanah Air makin kentara.
Tak tanggung-tanggung, pada gelaran Kejurnas MLDSPOT Auto Gymkhana 2018 putaran ke-3 di Sirkuit Mandala Krida, Yogyakarta, (30/6/2018), Head of Proving Ground and Managing R&D Motorsport Division ban terbaik itu langsung turun ke lintasan untuk melakukan riset.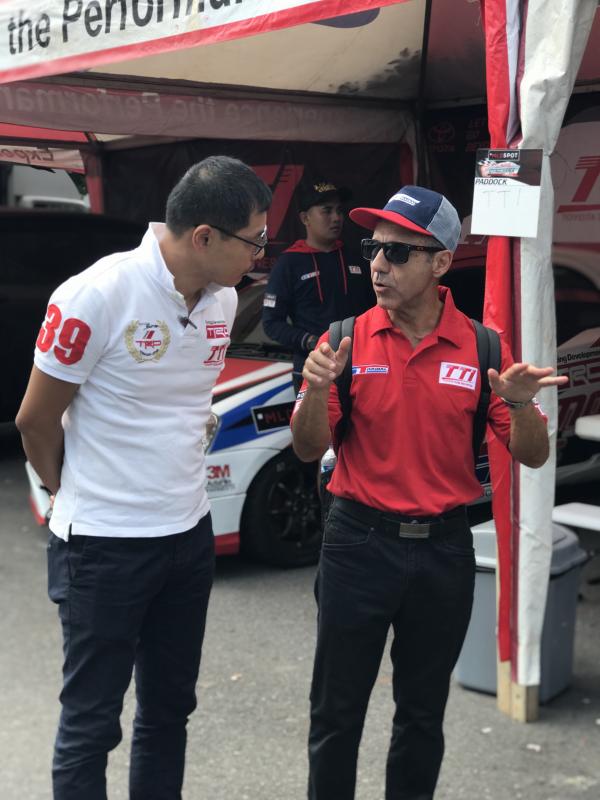 Franck Lochi, amati kejurnas gymkhana
Franck Lochi, pria berkebangsaan Prancis itu terlihat mondar-mandir di area paddock tempat berlangsungnya kejurnas Gymkhana Yogyakarta.
"Betul sekali, beliau (Franck) baru pertama kali ini datang langsung di pentas kejurnas Gymkhana. Dia pengen tahu bagaimana atmosfernya sekaligus melakukan riset dengan bertanya-tanya langsung kepada para peslalom," ujar Aulia Fitri Indrasari, MarComm PT. Gajah Tunggal Tbk.
Meski disampaikan Franck, bahwa tidak ada keluhan yang berarti dari para pembalap Toyota Team Indonesia (TTI) dan Squad Champiro, 2 tim besar yang disupport GT Radial untuk pemakaian ban Champiro SX2, dia menyatakan tetap akan melakukan penyempurnaan kulitas ban.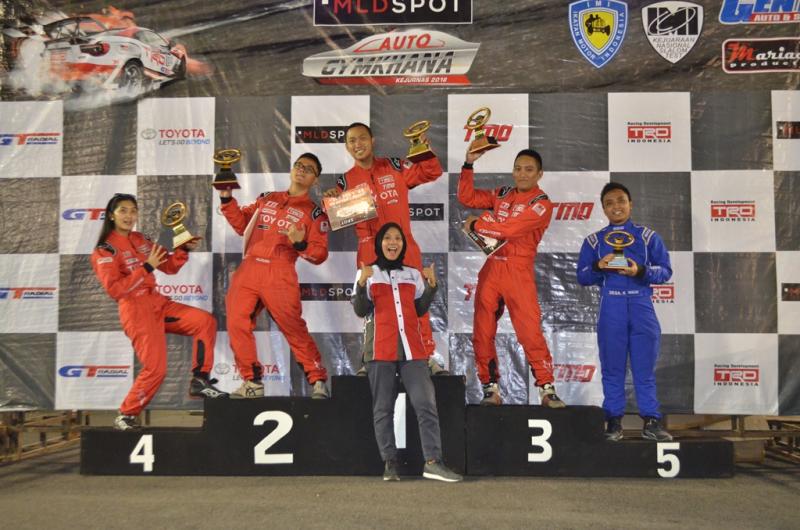 Aulia Fitri Indrasari bersama kuartet peslalom TTI.
"Ya kan, Pak Franck sampai bolak-balik ke lintasan dan beberapa kali mengukur suhu atau panas lintasan Mandala Krida. Pastinya kita mau lebih memperbaiki kualitas yang sekarang," ucap Aulia yang diamini Melisa Elizabeth, Brand Executive PT. Gajah Tunggal, Tbk.
Untuk kejurnas Gymkhana putaran ke-3 Yogjakarta kemarin, punggawa TTI yang disupport oleh GT Radial cukup meyakinkan dengan merebut beberapa gelar diantaranya, runner up dan peringkat ke-3 kejuaraan umum F serta runner up kejuaraan tim A dan F.
Keren nih GT Radial. (budsan, rinto)