mobilinanews (Sentul) – Prestasi membanggakan diraih para pembalap tim Bank BJB Delta Garage pada putaran 2 ISSOM di Sentul International Circuit, Bogor, Minggu (7/7/2019).
"Alhamdulillah, semua berhasil podium dan secara poin juga beberapa leading," ujar Umar Abdullah Basalamah, pentolan tim yang disupport Bank BJB & minuman mineral Sanqua.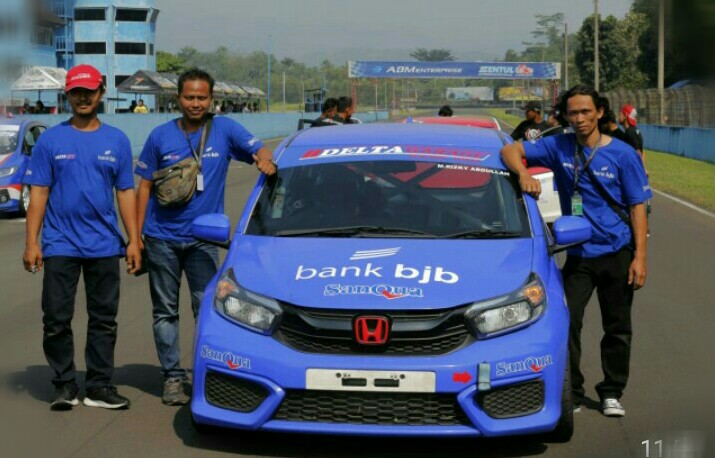 Rizky Abdullah andalkan All New Brio
Sebanyak 6 pembalap berhasil menorehkan prestasi di kelas berbeda.
Dipimpin Umar Basalamah yang turun di kelas JSTC (Japan Super Touring Championship) & STC (Super Touring Car), berhasil memborong 5 trofi.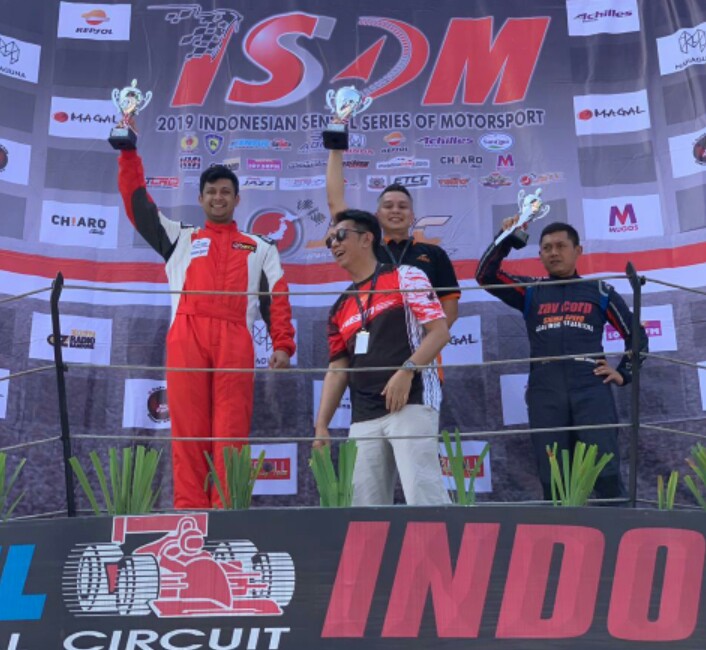 Umar Abdullah Basalamah (paling kiri)
Rinciannya, P1 JSTC Free For All, P2 JSTC 2100 nasional, P3 JSTC Overall, P2 STC 2100 Asia dan STC FFA.
Dengan raihan putaran 2 ini, Umar kokoh di puncak klasemen JSTC FFA & JSTC 2000, serta STC Overall & STC 2100 di urutan kedua.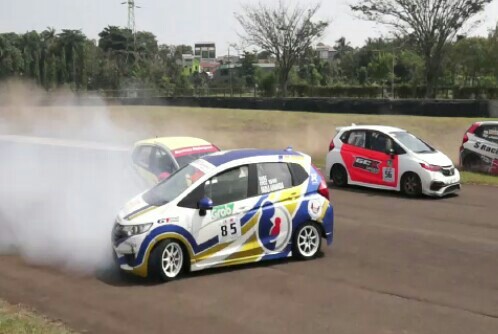 dr Fadly Ananda crash di R1
Kemudian, Avan Abdullah juara ketiga ITCR 1500 kategori Master. Selain itu, Avan yang mengandalkan Honda Jazz mencetak fastest of the day.
Muhammad Rizky Abdullah, yang mengandalkan All New Honda Brio menjadi juara 1 Rookie kelas Honda Brio Speed Challenge (HBSC) dan P2 ITCR 1200 overall.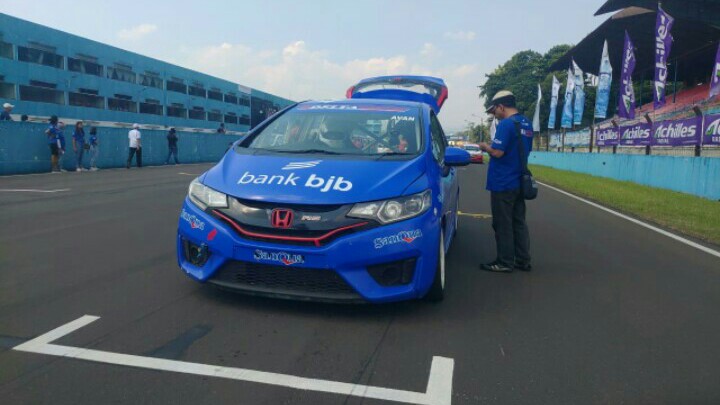 Avan Abdullah, support Bank BJB & Sanqua
Reyno Romein, menyabet podium 2 kategori Promotion HBSC. Sedangkan Hari Widodo menggondol trofi juara 3 Rookie HBSC.
Satu skuad tim Bank BJB Delta Garage lainnya yakni dr Fadly Ananda yang sempat mengalami "insiden senggolan" dengan Radityo Mahendra di tikungan 1 sesi final HJSC, tetap bisa menggondol trofi.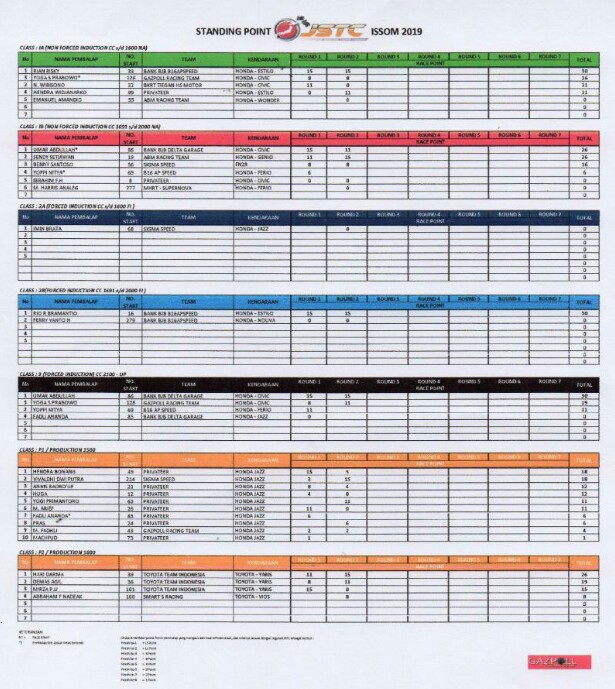 "Alhamdulillah, di ITCR 1500 bisa podium 2. Namun karena di putaran 1 pada 7 April lalu saya juara 1, jadi sekarang memimpin klasemen Promotion," senyum dr Fadly, yang asal Makassar. (bs)